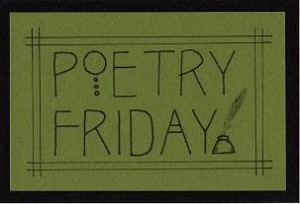 I spent months with this haunting volume of poems selected by Naomi Shihab Nye. I decided to treat myself to a poem a day, a poem for dessert or in place of an after-dinner mint. Of course, some evenings got busy and skipped a poem, but the poems always called me back.
Each of the 140 poems in the anthology What Have You Lost? ponders and answer to the question. The poems range from whimsical (such as the opening poem, "Dedication" by Jim Natal:  "This is to poems that get/lost in the dark…") to heartbreaking (such as   "On the Suicide of a Young Boy I Did Not Know by Jennifer Weinblatt: "What do I do with this grief/that is not min, this story/that is not a story but a real/life abruptly gone…")
The losses include those that come from growing up and growing old, from waging war and fighting prejudice, from letting go and clinging tightly. The poems that resonated deepest in my heart were those of parents watching their children grow up. My daughter is a senior this year, and I am aware of time slipping through my fingers. She will still be my daughter next year, but things will be different.
Interspersed among the poem are black and white portraits taken by Michael Nye. Each portrait tells its own story–or at least suggests enough for me to get lost in creating a story to go with it.
I suspect I will dip back into this book at other times because I have found poems that I suspect will speak to me even more at other points in my life. I am also pondering those things I have lost and looking to capture them in a poem before I lose them forever.
Now that the first week of the new year is past, I'm looking for the next volume of poetry to provide me with an after-dinner poem.
Tabitha Yeatts has the Poetry Friday Roundup today at The Opposite of Indifference. Drop by and see what poetry morsels are offered this week.
Disclosure: I participate in the Amazon Associates Program. If you decide to make a purchase by clicking on the affiliate links, including in the linked picture above. Amazon will pay me a commission. This commission doesn't cost you any extra. All opinions are my own.