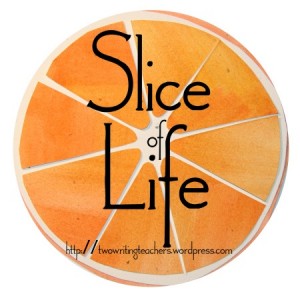 I'm taking part in the weekly Slice of Life Challenge sponsored by  Two Writing Teachers, where teachers write and share each Tuesday. Join in yourself or head over to check out what's happening with other slicers. If you're taking part in the SOL, leave a link to your post. I'd love to read it.
I stare at the screen,
my mind as blank
as the page before me.
I wander through the crevices of memory,
searching for an idea–any idea–
but only find crumbs and cobwebs
that scatter before my keyboard,
refusing to let me breathe life into them with words.