It's Monday! What are you reading? Is a meme sponsored by Sheila at Book Journey.  Kellee at Unleashing Readers and Jen at Teach Menor Texts gave the meme a kidlit twist.  It's a great way to reflect on what you've read and reviewed the last week and plan what you want to read next.  Join up with us and discover what good books other people  are reading.
It was a quiet reading week, but I enjoyed meeting lots of interesting people that I interviewed this week. Now I have lots of writing to do!
I finished…
Forgive Me, Leonard Peacock by Matthew Quick – Once I neared the end, I couldn't stop listening. This is one of the most powerful books I have read in some time. Leonard will stay with me as well the questions this book raised. We never know how much the people we come in contact with every day might be hurting or how much our words and actions can impact them. I know I will be treating the people around me with more kindness and paying more attention.
Chinese Cinderella by Adeline Yen Mah – My heart ached for the rejection and cruelty that Adeline experenced within her family. As I read I marveled at her strength and courage and resilience. How did she do it? So many children would have withered under the acts of cruelty she lived with daily. She found strength in her Aunt Baba and grandfather as well as in her success at school.
I'm currently reading…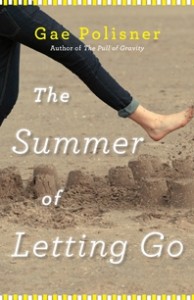 The Summer of Letting Go by Gae Polisner – We didn't read much last week with all the work assigned before break and the last games of the soccer season. Now that my daughter is on fall break, I'm hoping we can get back to reading every night.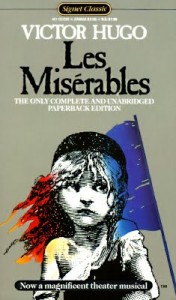 Les Miserables by Victor Hugo – It's still slow progress, but I'm still reading some every week. The rebels are regrouping in the barricade, preparing for the next wave of attack from the army.
Again Calls the Owl by Margaret Craven – I just barely got started with this one, but I can tell I will enjoy it. Craven's prose brings to life such a different time in the world.
Secrets of Writing High-Performance Business-to-Business Copy(AWAI) – Another couple of chapters read this week and another class down. I am learning that I enjoy this type of business copywriting more than I thought I would.
Coming up…
We have lots of catching up to do over fall break–all those projects that kept getting pushed back until we have more time. There's shopping for winter clothes and a college visit. I hope to make progress on the books I'm reading.
What have you read this week?