It's Monday! What are you reading? Is a meme sponsored by Sheila at Book Journey.  Kellee at Unleashing Readers and Jen at Teach Menor Texts gave the meme a kidlit twist.  It's a great way to reflect on what you've read and reviewed the last week and plan what you want to read next.  Join up with us and discover what good books other people  are reading.
I jumped around quite a bit in my reading this week. I didn't finish much, but I've enjoyed dipping into and out of quite a few good books.
I finished…
Smokey Bear and the Campfire Kids – I received a code to download this app to review (coming later this week). My first impression is I like that the app is focused on reading the story. The animations are cute but not distracting.
I'm currently reading…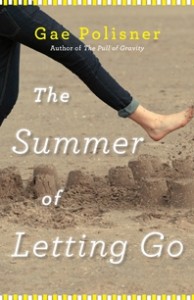 The Summer of Letting Go by Gae Polisner – We're still reading this a few nights a week. I had hoped we would have more time during fall break, but somehow the days still filled up. The good news is the girl is still asking for us to read a chapter together as Frankie "Beans" puzzles out the mystery that Frankie Sky presents.
Again Calls the Owl by Margaret Craven – I didn't read too much this week, but I did dip into I Heard the Owl Call My Name. I definitely want to go back and reread it again, too. I did enjoy reading how Craven got her start with writing in what was then very much a man's world.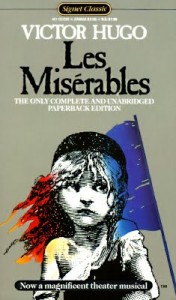 Les Miserables by Victor Hugo – I actually made good progress this week and read quite a bit. I'm up to 82%!  I might even make my goal of finishing it by Christmas. The action is picking up behind the barricade. Marius saved the day and then sent Gavroche on an errand to get him out of the way. (He came back anyway.) Jean Valjean has also showed up behind the barricade, and they are waiting for the next attack.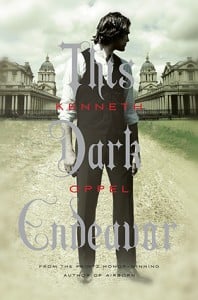 This Dark Endeavor by Kenneth Oppel – I was looking for something spooky to get me in the mood for Halloween. This story of the young Frankenstein definitely fits the bill. Victor sows the seeds of evil quite young, even if he is motivated by love (and jealousy of) for his brother.
The Case of the Cryptic Crinoline by Nancy Springer – I'm listening to this one and I'm quite captivated by the young Miss Enola Holmes. She has quite a mystery with the disappearance of her landlady who lived a most surprising past during the Crimean War. And the mystery involves the Lady of the Lamp–Florence Nightengale.
Secrets of Writing High-Performance Business-to-Business Copy(AWAI) – We are back to class this week after taking last week off.
Coming up…
I think I had better finish some of the books I'm in the middle of right now.
What good books have you read this week?