It's Monday! What are you reading? Is a meme sponsored by Sheila at Book Journey.  Kellee at Unleashing Readers and Jen at Teach Menor Texts gave the meme a kidlit twist.  It's a great way to reflect on what you've read and reviewed the last week and plan what you want to read next.  Join up with us and discover what good books other people  are reading.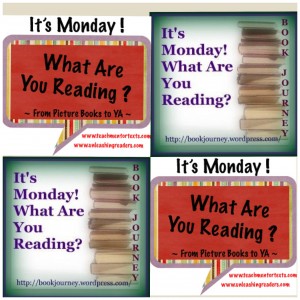 My reading took strange and unexpected paths this week. Maybe not that unexpected, but I was surprised by what I picked up and what I finished and what I made progress on. I wonder what the next week will hold for my reading life?
I finished…
Again Calls the Owl by Margaret Craven – As I read the first half, I kept wondering how it was a companion to I Heard the Owl Call My Name. Again Calls the Owl is memoir, but I did not remember the first book being a true story. I had to peek inside my old copy–definitely not a memoir to match what I was reading, but my confusion cleared up as a got to the last third. There Craven recounts her journey of writing this classic work of literature. And what a story it is!
The Case of the Cryptic Crinoline by Nancy Springer – I love Enola Holmes! I discovered that this is her fifth adventure. (I must find the earlier ones!) Her hard-of-hearing land lady, Mrs. Tupper, is threatened and kidnapped. As Enola tracks her down, she becomes drawn to the flame of Florence Nightengale and a mystery that has its roots back in the Crimean War. Once again she outwits her older brother to solve the case and escape once more from the dreaded boarding school.
I'm currently reading…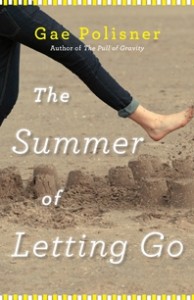 The Summer of Letting Go by Gae Polisner – Nothing makes me happier than to hear my daughter ask, "Will you read to me tonight?" She's dying to know who Frankie's mystery date is, but I'm not telling!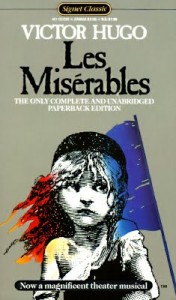 Les Miserables by Victor Hugo – I'm so excited! I made it to 85% this week! Things are looking dire in the barricade. The soldiers have stormed across, the fighters have retreated to the house and soon all will be dead. No one knows what happened to poor Marius or the strange man who showed up to help but doesn't fight. I might actually finish by the end of the year. It is doable to keep reading 2% or so a week.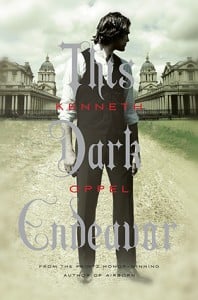 This Dark Endeavor by Kenneth Oppel – I am enjoying this frightful read. It's definitely a good book leading up to Halloween. I sympathize with Victor's concern for his brother, but I am frightened by his jealous rages. My favorite character has to be Elizabeth.
Secrets of Writing High-Performance Business-to-Business Copy(AWAI) – I always had dreams of being a creative (fiction) writer, but I am pleasantly surprised by how much I am enjoying learning about and practicing copywriting.
Coming up… 
I want to pick up I Heard the Owl Call My Name and reread it, not just skip through pages to try to remember it. I already have some thoughts forming about how this older book and its companion memoir fit into today's discussion of diversity in YA literature.