Our students presented an amazing program for Veteran's Day yesterday.  The choir, band and orchestra performed musical tributes to our country and those who have served.  The color guard from the high school presented the flag and a rifle inspection.  A student wrote a moving essay on the cost of freedom that was read to all.  Our local mayor, himself a veteran, spoke to our students.  He even opened to floor for questions at the end (a brave thing to do with a gymnasium full of seventh and eighth graders).  I was impressed with the questions posed by our students as they showed a genuine interest in his military experiences.
Then I took my classes to the library for the rest of the day where we watched previews of books that might show up at the book fair.  As I sat surrounded by books, I thought about all the books that had taught me what war is like.  The best stories show the brutality of war while honoring those that fight to defend our country and freedoms.  The very best ones reveal the complexity of thoughts and feelings involved.  Here are my top war stories for middle school.
The Fighting Ground by Avi – Jonathan is eager to fight in the American Revolution, but he learns more than he expects when he joins in a battle and is captured by Hessian soldiers.
Woods Runner by Gary Paulsen – Samuel normally uses his woods skill to track and hunt food for his family on the frontier, but when he discovers his village burned and his parents taken prisoner, he tracks the soldiers who took his parents to try to rescue them.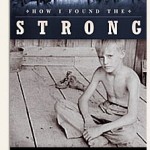 How I Found the Strong by Margaret McMullan – The Civil War has taken much from Frank Russell–his father, brother, his childhood.  As the war drags on, he must dig deep to make decisions about the man he chooses to be.
Soldier's Heart by Gary Paulsen – Charley Goddard is changed forever by his experiences in the Civil War in this study of the trauma of war.
A Boy at War by Harry Mazer – Adam is the new kid once again, this time in Honolulu.  He is fishing in Pearl Harbor with friends when the Japanese attack on December 7, 1941.  His story continues in A Boy No More and Heroes Don't Run.
Code Talker by Joseph Bruchac – Ned Begay survives the white boarding school until he signs up for a top secret program with the US Army.  There he and other Navajo are trained to create and use a secret code based on their native language.  Their code was never broken, and the Navajo soldiers never betrayed their secrets even in the fiercest battles.
Cracker! The Best Dog in Vietnam by Cynthia Kadohata – Cracker is a German shepherd trained to sniff out bombs and booby traps in the jungles of Vietnam.  Along with his handler, Rick, he saves many lives, but can he save his own?
Fallen Angels by Walter Dean Myers – Not all middle school students are ready for this eye-opening account of the Vietnam War through the eyes of a soldier, Perry,  but those that are find it hard to put down.  Myers also wrote a companion, Sunrise over Fallujah, that follows  Perry's nephew in Iraq.
Purple Heart  by Patricia McCormick – Private Matt Duffy is awarded a Purple Heart, but he cannot remember what happened for him to earn it.  As he works to remember the incident and to heal from his wounds, he must confront the truth even when some wish to hide it.
Ghosts of War by Ryan Smithson - Ryan Smithson joined the Army as soon as he could after 9-11.  This is the true story of his experiences in Iraq.
What are your favorite war stories?
I'm taking part in the weekly Slice of Life Challenge sponsored by  Two Writing Teachers, where teachers write and share each Tuesday. Join in yourself or head over to check out what's happening with other slicers. If you're taking part in the SOL, leave a link to your post. I'd love to read it.