It's Monday! What are you reading? Is a meme sponsored by Sheila at Book Journey.  Kellee at Unleashing Readers and Jen at Teach Menor Texts gave the meme a kidlit twist.  It's a great way to reflect on what you've read and reviewed the last week and plan what you want to read next.  Join up with us and discover what good books other people  are reading.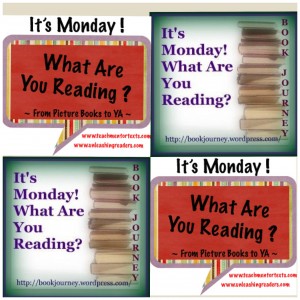 It's been a good writing week. I posted two reviews this week of Pucker Up and The Complete Idiot's Guide to Publishing Children's Books. I'm finishing up the profile of a gourd farm and starting on a another profile for a different publication. I do enjoy the opportunity to meet interesting people and write a bit of their story.
I finished…
In My Hands:Memories of a Holocaust Rescuer by Irene Gut Opdyke with Jennifer Strange – This haunting, beautiful memoir is a powerful addition to Holocaust literature.  Even though she was "just a girl," Irene saved the lives of many Jewish friends by passing along information and hiding a dozen people in the home of a German officer. I am still thinking about this quote: "You must understand that I did not become a resistance fighter, a smuggler of Jews, a fefier of the SS and the Nazis all at once. One's first steps are always small: I had begun by hiding food under a fence."
Look Again by Lisa Scottoline – Another fast-paced adventure with a strong mom determined to uncover the truth, no matter the cost. In this case, Ellen Gleeson, a reporter, glances at a "Missing Children" flyer and is stunned by her son's resemblance to one of the pictures. Even though everyone advises her against it, she is determined to learn the true identiy of her adoptive son. Along the way she uncovers murder and kidnapping and puts herself and her son in danger. The plot may push the bounds of belief, but I kept turning pages late into the night to learn what happens.
I'm currently reading…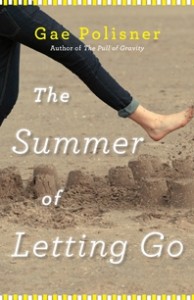 Summer of Letting Go by Gae Polisner – It's been a busy week with soccer games and late night homework, but my daughter still asks me to read every night we can. I suspect the only reason she hasn't picked it up to finish it off is because she's so swamped with school work. I'm glad to enjoy the story with her.
Forgive Me, Leonard Peacock – When I started this audio book, I couldn't remember anything about it except reading lots of positive reviews when it came out–and that it was an intense book. Let me say, that when I listened to the first chapter, I didn't expect what I found–a teen plotting a murder-suicide at his school. I'm glad I've had lots of time to listen this week because the longer I've listened to Leonard tell his story, the more I am pulling for him.  I keep hoping someone will reach out and get through to him even though he pushes away every attempt thus far.
Two Kids by Richard Levine – This came in the mail this week after the author sent me a review copy. So far I'm enjoying the two kids–gawky D.C. and bashful Rob–of the title thought the story is slow to pick up.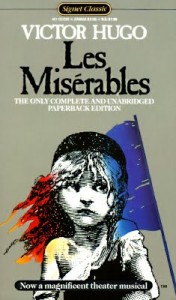 Les Miserables by Victor Hugo – I'm plugging away. I may not reach my goal to finish by Christmas, but at least I'm back in the habit of reading some every week. The rebels are building the barricade, and Gavroche is in the middle of it all. He would be completely happy if only someone would give him a gun, too.
Secrets of Writing High-Performance Business-to-Business Copy(AWAI) – Another couple of chapters read this week and another class down. I am learning that I enjoy this type of business copywriting more than I thought I would.
Coming up…
I have lots of writing to finish up this week, so my reading plans are to finish what I'm in the middle of and make more progress with Les Mis. Of course, if something good comes my way (like the latest edition of Better Homes and Gardens) I'll pick it up, too!